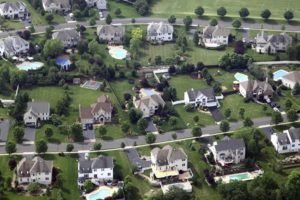 It is a big decision choosing a Landscaping Company for your HOA and you will have lots of choices.  Landscaping responsibilities for HOA's can be stressful.  Here are some tips and key questions for how to choose the best company.
Do Your Homework — Research Your Local Landscaper Options
Finding a responsive full-service company is the most important consideration.  You can learn a lot about a good landscaping company by visiting their website.  You will be able to view photos of their work, the company's philosophy, and the services they offer. Also, check out landscaping company's blogs.  They are designed to engage customers.  Make sure the company has worked on a large scale involving multiple locations and can provide various services you will need.

Communication Is Key
Anytime you have to interact with other people, communication is key. When contracting a landscaping company for your HOA, you need to focus on having an open line of communication. Having direct communication makes a difference.   Ask about how the company will communicate with you and how often.  Will it be a service report after visits or an online customer portal?  Most can be done digitally. Crews might show you a photo they discover that should be filled before someone gets injured or photos of the planting done in the spring.  It should all be outlined for you before signing the contract.

Will The Landscaping Company Send A Representative To Your Board Meetings?
The property manager can keep the residents and HOA board informed about what the landscaping company will be doing on the grounds most of the time.   However, having a representative attend a board meeting a few times a year is a good thing because it gives the board members a chance to ask questions about seasonal updates. It is wise for the board to give the landscaper the community's calendar so visits do not fall on those days. The landscaping guidelines for an HOA must include a lot of detail; meeting in person makes sure everybody's on the same page.

Will The Landscaping Company Recommend Ways To Make Your Community Better?
It is good to have in-depth conversations with your landscaping company to discuss what you want to achieve, how much you can spend, and what your primary concerns for landscaping are. Is sustainability your top concern? What about budget? These experts can then recommend the right mix of plants and maintenance for your HOA.  You want a landscaping company that will suggest enhancements, from nature-based walking trails to community fire pits and grilling stations.  Landscaping for HOA's and condo associations goes beyond pretty flowers at the entrance.

Do You Have Any References?
You shouldn't ever sign a landscaping contract without seeing some of their previous work. Every reputable landscaper should carry a list of references. These references can be a brochure of photos, a photo gallery on their website, or a list of addresses that they've worked on. Carefully examine their work to see if it looks like the level of quality they're asking you to pay for. If possible, drive by the contracts they've worked on to see if their work has stood the test of time. It's easy to be fooled by photos, but it's hard to be fooled by seeing something firsthand.

Are You Fully Insured And/Or Bonded?
The first thing that you should ask anybody who works on your property should be in reference to their insurance policy. This is especially true with landscapers. A landscaping project often requires the moving of heavy objects along with the use of machinery and tools. Even if they're professionals, it's still important to know that you won't be liable for any sort of injury or accident. Go over their policy and understand your liabilities beforehand so that you won't be blindsided in the worst-case scenario.

How Early And Late In The Day Are Landscapers Allowed To Work?
Will your landscaper learn local ordinances and rules? Noise restrictions in certain local communities may apply. One local community in the area has this restriction.   Non-commercial or non-industrial power tools and landscaping and yard maintenance equipment shall not be operated between the hours of 8:00 pm and 8:00 am on weekdays, 6:00 pm and 9:00 am on Saturdays, Sundays, and holidays unless such activities can meet the applicable limits set forth in the city noise ordinance. All motorized equipment used in these activities shall be operated with a muffler.  So, some municipalities have noise ordinances or other community rules that affect landscaping work.

Are You Eco-Friendly?
Environmentally friendly landscaping is on a lot of minds lately. If being kind to the environment is important to your community, absolutely ask about it when you talk to potential commercial landscapers. The types of chemicals used and how often they get used are good things to consider when it comes to protecting the environment.  If your HOA is close to water, is the company aware of chemicals they can and can't use?  Do they know how to correctly deal with invasive species?
Since this is a big decision, get at least three bids from local commercial landscaping companies that sound good to you. 
Contact us (859-292‐8556) today for a free consultation!
—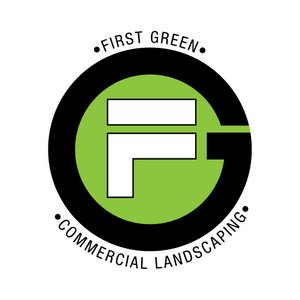 About First Green Commercial Landscaping
First Green Commercial Landscaping is a locally owned leading provider of lawn care and landscaping services in the Cincinnati / Northern Kentucky area. We provide superior customer service and strive to build long term business relationships with our clients.
Lawn Care
Landscape Maintenance
Snow Removal
>> Learn More