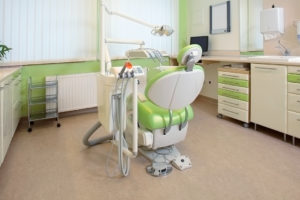 Are you looking for an affordable cleaning service to clean your busy medical office? When it comes to thorough medical cleaning services, you cannot afford to not have the waiting room cleaned and sanitized to the highest of standards. We would like to give some information about medical office cleaning, what it covers and what it cost. Here are some things you need to hear.
Highest Standard Of Clean
We understand that cleaning your facility to the highest standard is the best way to prevent the spread of germs, bacteria, pathogens, and viruses. It takes great pride in never missing a day of service, so your business can do what it does best, and leave the cleaning to the professionals. Cross-contamination during cleaning can cause some real problems. A simple solution is using microfiber rather than cotton cloth. Microfiber cloths do not retain bacteria and will eliminate contamination.
Cleaning and Disinfecting Your Facility
Professional cleaning teams will disinfect all surfaces using a rapid, uniform application of fast-acting chemicals to allow for exceptional coverage in a fraction of the time. Professionals understand the need to take all precautions necessary to deliver a sanitized and germ-free space. This is especially important in doctor's offices and walk-in clinics which are susceptible to communicable diseases.
Why Is it Important To Keep The Waiting Room Clean?
With germs spreading quickly some of the patients will be more at risk than others. It takes a lot to keep common areas clean. If the building houses a medical clinic or doctor's office, the law requires that it be cleaned and sanitized daily. How often do patients visit your office? If your office employs a lot of people and brings a lot of patients through the door each day, you will need daily cleaning. While you might need to vacuum the halls and front entryways on a daily basis, waiting until the end of the week for the personal office vacuuming and hard floor cleaning is perfectly acceptable. Remember when you clean items that are used and touched often, wipe and clean them with a sanitizing spray to kill germs and bacteria to prevent them from spreading around your office.
The Cost of Cleaning
When it comes to the cleaning of medical facilities they need more intensive care. Cleanliness is not a luxury in the medical field; it is an absolute necessity. Compared to other types of offices, medical offices require a much higher standard of clean to prevent the spread of disease and infections. Not surprisingly, the cost per square foot to clean a medical office is higher than most other types of offices. due to the attention to detail and disinfecting requirements. Most traditional commercial cleaning services charge $15 to $40 per hour or $.05 to $.20 per square foot. Be prepared to pay a 25 percent to 50 percent premium for medical office cleaning.
When shopping for a medical office professional make sure you choose one that follows occupational health and safety administration compliance protocols for proper cleaning and sanitation.
First Green Commercial Cleaning can help you with the cleaning of your Cincinnati / Northern Kentucky medical or dentist office. We offer superior customer service and strive to build long term business relationships with our clients.
Contact us (859-292‐8556) today for a free consultation!
—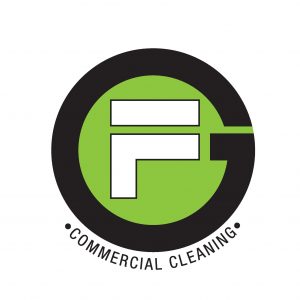 Why First Green Cleaning Services?
Customized Cleaning Plans – What sets First Green Building Services apart is our attention to detail. We understand that different businesses have different needs. For years, First Green Building Services has been providing janitorial services for educational facilities, schools, and colleges. Over the years we have provided K-12 Public School Cleaning, K-12 Private School Cleaning, Technical School Cleaning, and College Cleaning
Owned and Operated Locally – With direct owner involvement, we provide immediate response time to any situation you might incur. Even after business hours, First Green Building Services has a 24-hour customer service number to resolve any cleaning issue.
Quality Control – First Green Building Services has a low cleaner to supervisor ratio which allows us to make sure your facility gets the attention and detailed cleaning that it deserves.