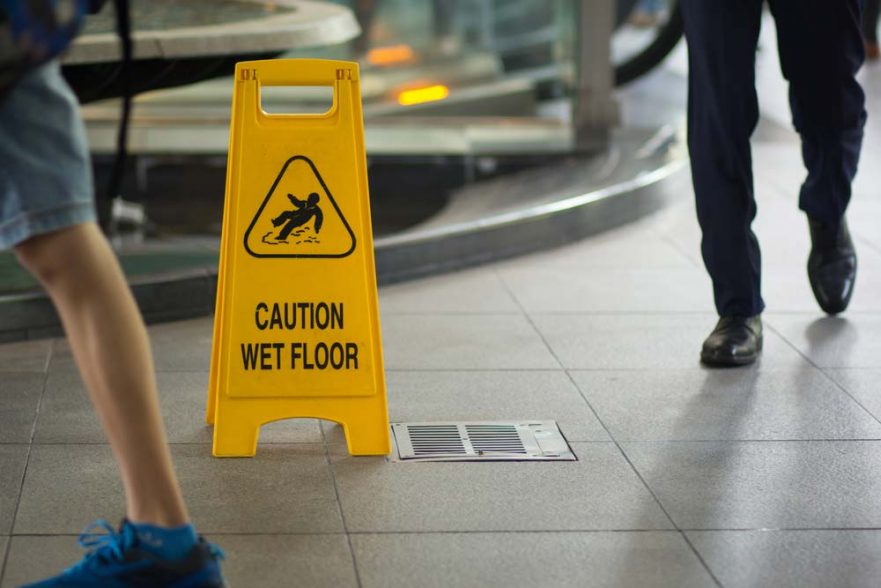 In a perfect world everything would go just as planned but we all know life can reality can get in the way, especially with contractors. That is why it is necessary to think about protecting your company when you choose a professional cleaner to clean for you. Making sure the company you hired has the proper insurance will give you peace of mind.
Types of Insurance Your Professional Cleaning Contractor Should Have…
General Liability Insurance – this insurance will help protect your assets by providing a first line of defense against an array of claims for alleged negligence or wrongdoing that may be done by your cleaning company. Your cleaning company should have a minimum of $1 million in general liability insurance.
Workers Compensation – This insurance covers any job-related accidents, injuries, or even death of an employee. Regardless who was at fault, workers compensation will compensate them, or their heirs for their loss. This insurance is designed to provide benefits to injured workers quickly. Workers Compensation covers their employees at your place as well as during business related travel. It is highly recommended that their coverage be at least $1 million on the insurance certificate.
Automobile Liability – This insurance protects people and property from auto accidents that your cleaning company's could be involved in at your company. This type of coverage is necessary, because we can't predict how their employees will drive or how other drivers will behave when in close contact to one of their company's cars or trucks.
Umbrella Policies – This insurance covers all losses in excess over General Liability, Workers Comp, and Auto Liability Insurance. Businesses small and large are vulnerable to multi-million dollar court decisions. These policies could save the day and a company from going under! It takes over where coverage under the other Liability policies stops. For instance, if a company has $1 million in General Liability coverage and they have a claim settlement that is $2 million, their Commercial Umbrella would pick up the additional $1 million, plus legal expenses. You should make sure a cleaning company that you hire has at least $5,000,000 of Umbrella Coverage on their insurance certificate.
If a contractor doesn't have these types of insurance and there is a problem, your company will be the first in line to handle the situation even though you didn't cause the problem. First Green Building Services has General Liability, Workers' Compensation, Automobile Liability, and Umbrella insurance policies.
First Green can help you with the cleaning of your Cincinnati / Northern Kentucky commercial office or industrial facility. We offer superior customer service and strive to build long term business relationships with our clients.
Contact us (859-292‐8556) today for a free consultation!
—
Why First Green Commercial Cleaning?
Customized Cleaning Plans – What sets First Green Building Services apart is our attention to detail. We understand that different businesses have different needs. For years, First Green Building Services has been providing janitorial services for educational facilities, schools, and colleges. Over the years we have provided K-12 Public School Cleaning,  K-12 Private School Cleaning, Technical School Cleaning, and College Cleaning
Owned and Operated Locally – With direct owner involvement, we provide immediate response time to any situation you might incur. Even after business hours, First Green Building Services has a 24-hour customer service number to resolve any cleaning issue.
Quality Control – First Green Building Services has a low cleaner to supervisor ratio which allows us to make sure your facility gets the attention and detailed cleaning that it deserves.