As a manager of an HOA community, you want your development to have curb appeal. Moving into a planned development often requires a person to join the community's HOA and pay its fees to cover the upkeep of common areas, shared structures, and exteriors. When they purchase a condominium, townhouse, or single-family home within a planned development they hope the property's HOA will maintain a clean, beautiful, and cohesive atmosphere in the neighborhood. As a manager, you need to make sure your entrance to your community is impressive enough to make possible occupants slow down. You know curb appeal matters. Here are a few suggestions to boost your property's curb appeal…
Fantastic Flowers
More than anything flowers make a difference. Go beyond basic blooms. Invest a little more and buy bigger better flowers. For example, some begonias will grow to 3 feet tall. For a better bigger impact and more color purchase large begonias. Choose an area on your property and plant seasonal flowers. In the Spring, add bulbs such as daffodils and tulips, in the summer use petunias, and if you have street lights on the property think about hanging baskets for attention-getting HOA enhancement. In the Fall, plant pansies, and violas and in the winter chose hardy evergreens and graceful ornamental grasses.
Terrific Turf
Flowers and turf are the big things people notice. So do not skimp on any of the lawn basics such as fertilizer, weed control, proper irritation and occasional aeration so your grass looks beautiful. A really good turf program with nice mowing patterns shows you are really investing in landscaping.
Rejuvenation Pruning
Rejuvenation pruning, also called renewal pruning, involves cutting some types of shrubs almost down to the ground, leaving only 6 to 24 inches. Done every three to five years, this extreme method of pruning can indeed rejuvenate an overgrown or misshapen shrub, just as the name implies. The terms pruning and trimming are often used interchangeably, but surprising to most, there is a difference between the two. When you are removing the dead, loose, or infected branches or stems from the respective plant, you are pruning. Trimming, on the other hand, occurs when you are cutting back overgrown plants. Winter is a great time to prune when trees and shrubs are dormant. Just remember trees and shrubs that get too overgrown and gangly can snag pedestrians, obscure your signage and block your lighting.
Holiday Lighting
Your HOA residents love festive homey touches during the holidays. Use classic white light. Wrap the trees they will look special and magical and the higher they are wrapped the better. Wrapped trees offer huge curb appeal.
Don't Ignore Drainage
In addition to growing lawns and gardens, you must also be good at setting the ground right. Look for ground leveling and drainage problems. A sloping property can encourage water to pool in low areas, which can cause flooding.
Remove the Trash
Remove unsightly trash from your HOA property. The greenest lawn and most vibrant flower beds are spoiled if candy wrapper, ratty plastic shopping bags, or plastic coffee cups are left scattered on the grounds around your property.
Hiring the Right Landscaping Company
The feeling people get when they first enter a community is so important. If things look right they will be impressed with your property. Proper landscaping can be integral to the success of your homeowner's association. It helps boost property values and keep homeowners satisfied, but it also brings in more potential homeowners. All of this takes a lot of time you may need help in the form of a third-party HOA vendor to carry out various essential services of landscaping, maintenance, and upkeep. A Landscaping company will provide consistency and help cut down costs.
Is your property not receiving the attention it deserves? Are you tired of overpaying for subpar service? First Green Landscaping provides the best value for professional lawn care and landscaping services in the Cincinnati / Northern Kentucky area. No property is too big or too small for First Green Landscaping.
Contact us (859-292‐8556) today for a free consultation!
—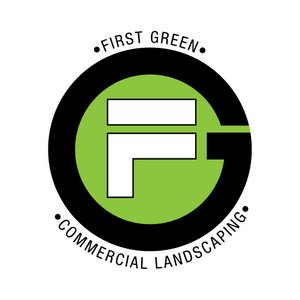 About First Green Commercial Landscaping
First Green Commercial Landscaping is a locally owned leading provider of lawn care and landscaping services in the Cincinnati / Northern Kentucky area. We provide superior customer service and strive to build long term business relationships with our clients.
Lawn Care
Landscape Maintenance
Snow Removal
>> Learn More